Free your Wi-Fi
wiMAN is the simplest and safest way
to share your Wi-Fi network with your customers.
Connect the wiMAN router to your DSL modem.
Anyone can login to your Wi-Fi with Facebook or Google.



For your business
wiMAN is the ideal solution
for any kind of business:
bars, pubs, restaurants, pizzerias, hotels,
beach clubs, shopping centres and public space.











Manage your network
Monitor access statistics.
Get valuable statistical information.
Access all wiMAN services.
Learn more about your customers and friends
Get aggregated users analytics and customize your network
Try now >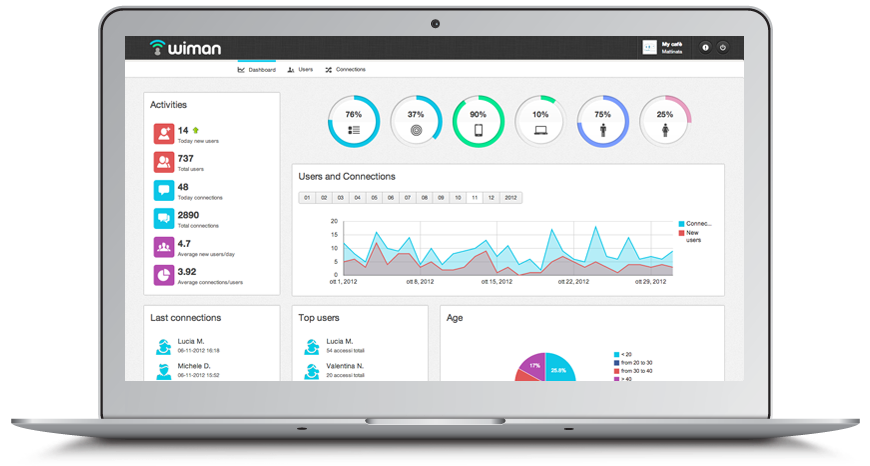 Easy setup
Connect the wiMAN router to your DSL modem.
Just Register on the wiMAN website.
No further configuration is required.









No fake users
No worries.
Only verified users
can connect with wiMAN.


Attract new customers
Offer an innovative service.
Promote your business on Facebook
and other social networks.
Increase your business.












No Problems
wiMAN safely and securely stores
all personal data on its servers
for guaranteed security
Connect to wi-fi
Fast. Safe. Easy.

Login with Facebook or Google
Get on-line in seconds. No registration is required. Your access is 100% secure.










Safe and Easy
You don't need to fill out any forms or fill in any personal data, like your telephone number, credits card or any other information.

WITH ANY
WI-FI DEVICE
You can join a wiMAN network with any Wi-Fi enabled device: tablets, smartphones, laptops or a desktop computer.












No installation
Open your browser
and login with Facebook or Google.
You don't have to install any apps.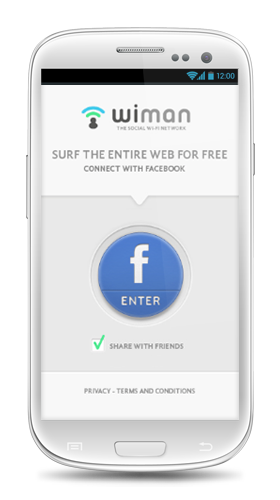 wiMAN locator
Check the map to locate a wiMAN hot-spot
Try now >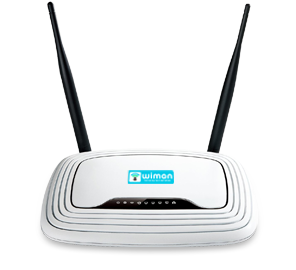 109$
Social login and dashboard
No additional cost
Unlimited users and connections
Get your router now
top